#ShopSmall Darwin and Delilah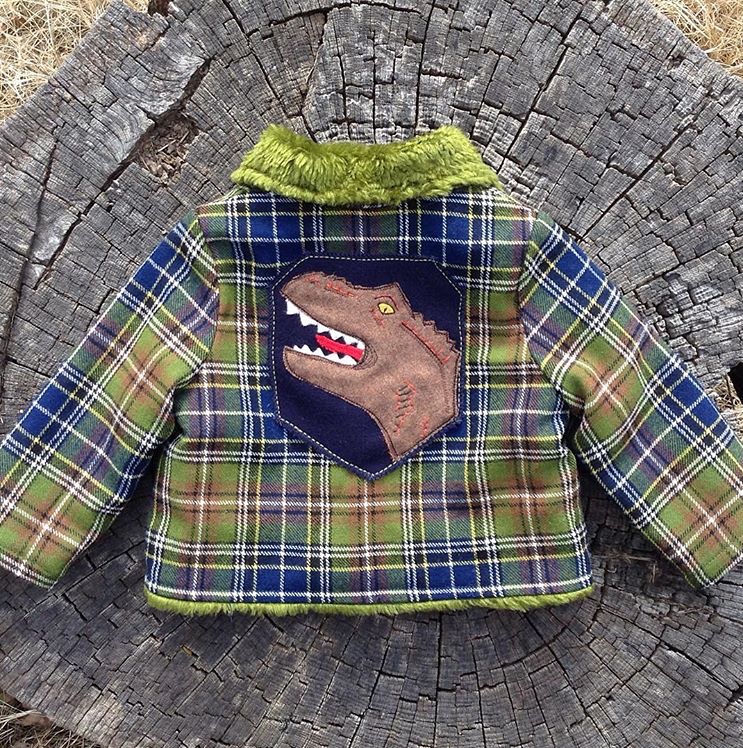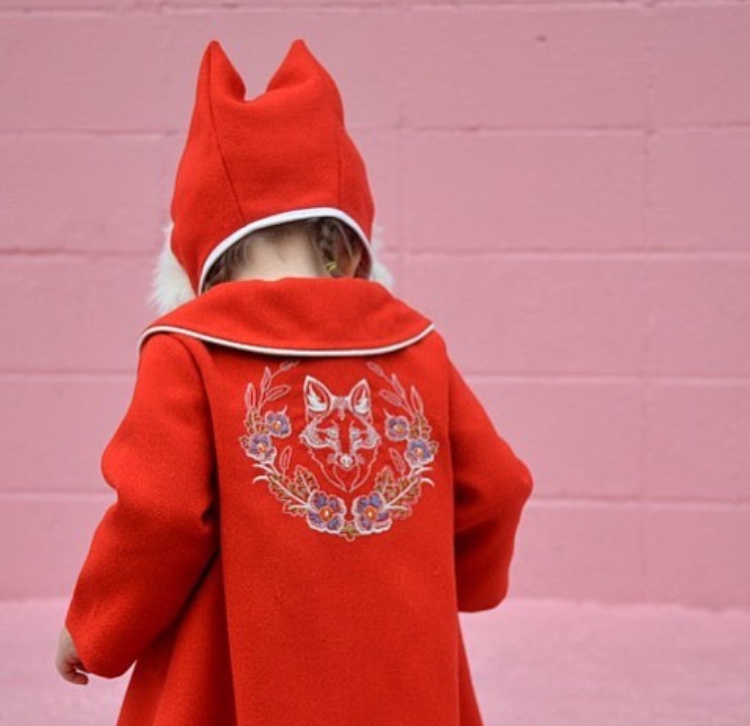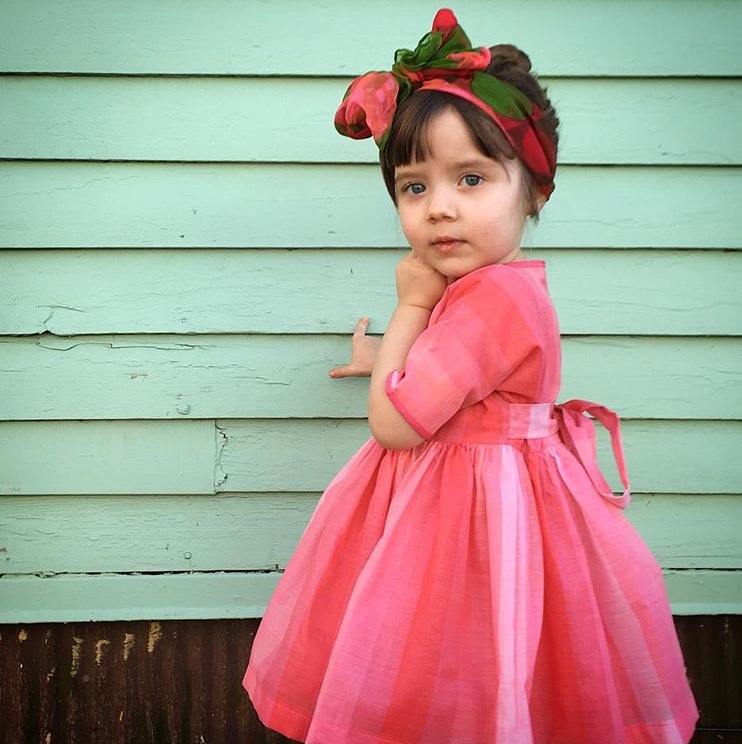 I love when old meets new. Retro with a twist. I love watching pieces of the past meeting and melding seamlessly with modern sensibilities. I live for jewel tones (especially a good goldenrod yellow or cornflower blue) and being an embroiderer, I love spotting clever appliqués and embroidery tastefully applied in apparel, especially in children's clothes.
When I first came across Darwin and Delilah, I kid you not, my heart skipped a beat. I was drawn in first with the richly colored fabrics, hooked by the vintage designs, but then.. holy fuck… is that a Sasquatch on that jacket?? A fox face on that darling pea coat?? I looked through piece after piece after piece while throwing pillows at my husband as he sat on the other couch to get his attention, informing him that we were indeed about to go bankrupt since I needed to purchase every single item for Marceline, posthaste.
Darcy Harris is the creative goddess and master seamstress behind Darwin and Delilah and creates retro and vintage inspired clothing for children. Her love for vintage clothing began as a teenager and she taught herself to sew with vintage patterns after the birth of her first son. After having two boys and expecting a daughter, Darwin and Delilah was born out of the excitement of being able to make clothing for a little girl. Her clothing line spans both genders and primarily uses vintage and upcycled fabrics and she creates her own patterns.
Darwin and Delilah is set up in Crimson and Clover, a vintage store that Darcy runs in Fayetteville, Arkansas where she was sewn and grown. Her handmade goods star alongside the vintage men, women and children's vintage clothing. Darcy loves her children and she loves sewing and both are so apparent in her work. She dreams of growth for Darwin and Delilah and spends her free time (what little there is of it) with her children, sewing and laughing and eating dinner in bed.
I dare you to look at these exquisite pieces of wearable art and not swoon. Go on. Try. Picking a favorite has proven impossible for me so I'll just need one of everything for Marceline, ok? Thanks. And you best believe, I'll be first in line should Darcy choose to extend her line to adult sizes as well.
You can find these beauties and make them your own by visiting the following links:

insta: www.instagram.com/darwinanddelilah
You can also find Darcy's vintage shop, Crimson and Clover here